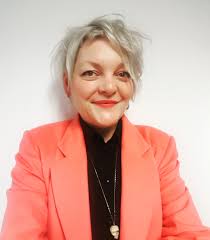 Dr Laura Waters
GU/HIV consultant and HIV lead at the Mortimer Market Centre London and Chair of the British HIV Association (BHIVA)
Clinical representative

Laura Waters is a GU/HIV consultant and HIV lead at The Mortimer Market Centre, London. She is chair of the British HIV Association (BHIVA) and on the British Association of Sexual Health and HIV (BASHH) Board and chair of the BHIVA treatment guidelines.
Laura is previous BHIVA secretary and conferences sub-committee chair, previous chair of the BASHH HIV Special Interest Group and has co-authored several national guidelines.
Laura represents BHIVA on the HIV Clinical Reference Group, advising NHS England on HIV treatment and care. She has published widely, writes a regular column for Boyz magazine and is a Terrence Higgins Trust trustee. She teaches regularly at local, regional and national level, including on HIV and sexual health to medical students and on HIV courses for University College London and the London School of Hygiene and Tropical Medicine.
read more about FAST-TRACK CITiES