In 2019, the Fast-Track Cities London Leadership Group came together to decide on a collective plan of action to get London to the United Nations' getting to zero goals.
We wanted to bring everyone together to use existing knowledge, experience and assets to speed up London's HIV response.
The group developed the Fast-Track Cities London Roadmap to Zero, which shows how we work together as a city to get to zero new HIV infections, zero deaths and zero stigma before 2030. The aim is to improve the health, well-being and lives of people living with HIV in London.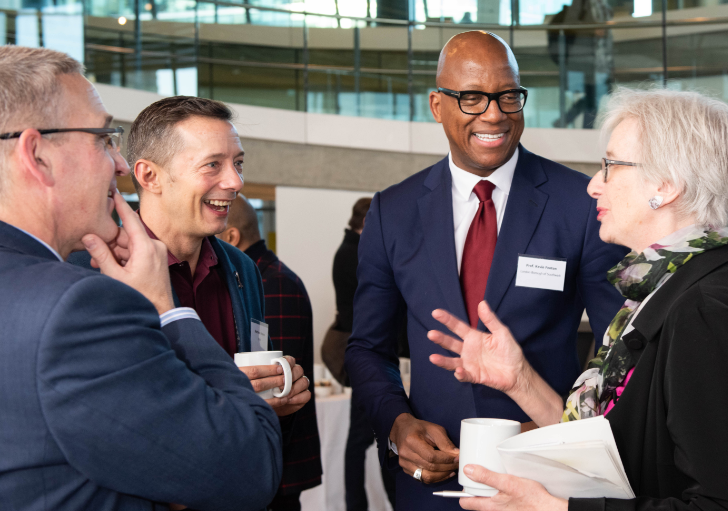 THE ROADMAP SHOWS THE STEPS LONDON MUST
TAKE ON THE JOURNEY TO ZERO BY 2030.
1.
Leading across
boundaries
Engage leaders and influencers in health and care
Complement regional and national work
Work across agencies in London
Work with other UK and global Fast-Track Cities to share learning and influence policy together
2.
Advocating for London
Champion improvements to London's HIV response
Work together to influence national policy
Advocate for HIV within partner organisations
3.
Delivering together
Deliver an improvement fund, using a community approach to make the best use of the knowledge and experience of providers already delivering services
Design and deliver anti-stigma and discrimination work to tackle all the varied types of HIV-related stigma, working with others to change behaviours across London
Work in partnership to improve services across London
4.
Communicating and engaging
Engage the London HIV sector, particularly people living with HIV to deliver the roadmap to zero together
Develop and hold the narrative on London's progress in tackling its HIV epidemic, to record and share London's journey to date and going forward
Showcase London's achievements
Describe London's ambitions and plans and raise awareness of HIV with the wider public
READ MORE ABOUT FAST-TRACK CITIES