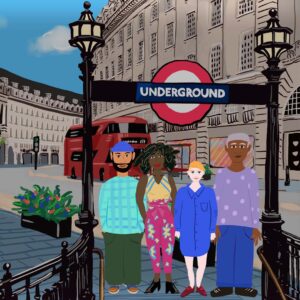 Fast-Track Cities London annual round up of 2021/22 and plans for 2022/23 were presented to the Fast-Track Cities Leadership Group in April.
Despite the COVID pandemic and the effect this had on London, partners continued to deliver on the ambition of getting to zero HIV by 2030.
All of the work in 2021/22 supported the strategic aims of the Fast-Track Cities London roadmap to zero.
Key achievements 2021/22:
London's HIV improvement community achievements in numbers: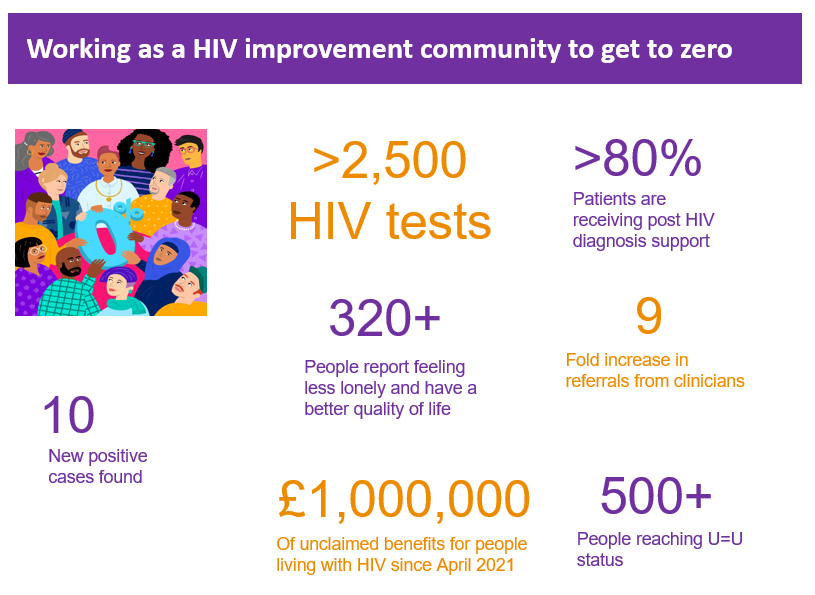 Priorities 2022/23:
Rapid progress and scaling up of programme to tackle HIV stigma
Work with partners to develop testing strategy for London
Support implementation of the national HIV Action Plan
Work with partners to research and develop improved mental health offering for people living with HIV
Realise value of current investment in HIV improvement community projects as additional HIV cases are diagnosed early
Develop leadership group, culminating in a recommitment to the Fast-Track Cities initiative
Work with newly formed ICSs to support integrated commissioning of HIV services and realise the 'Evolving HIV care in London' priorities
Bring together UK Fast-Track Cities and work with international colleagues to share learning and best practice
To find out more about any of our work or get involved email hlp.londonftci@nhs.net.