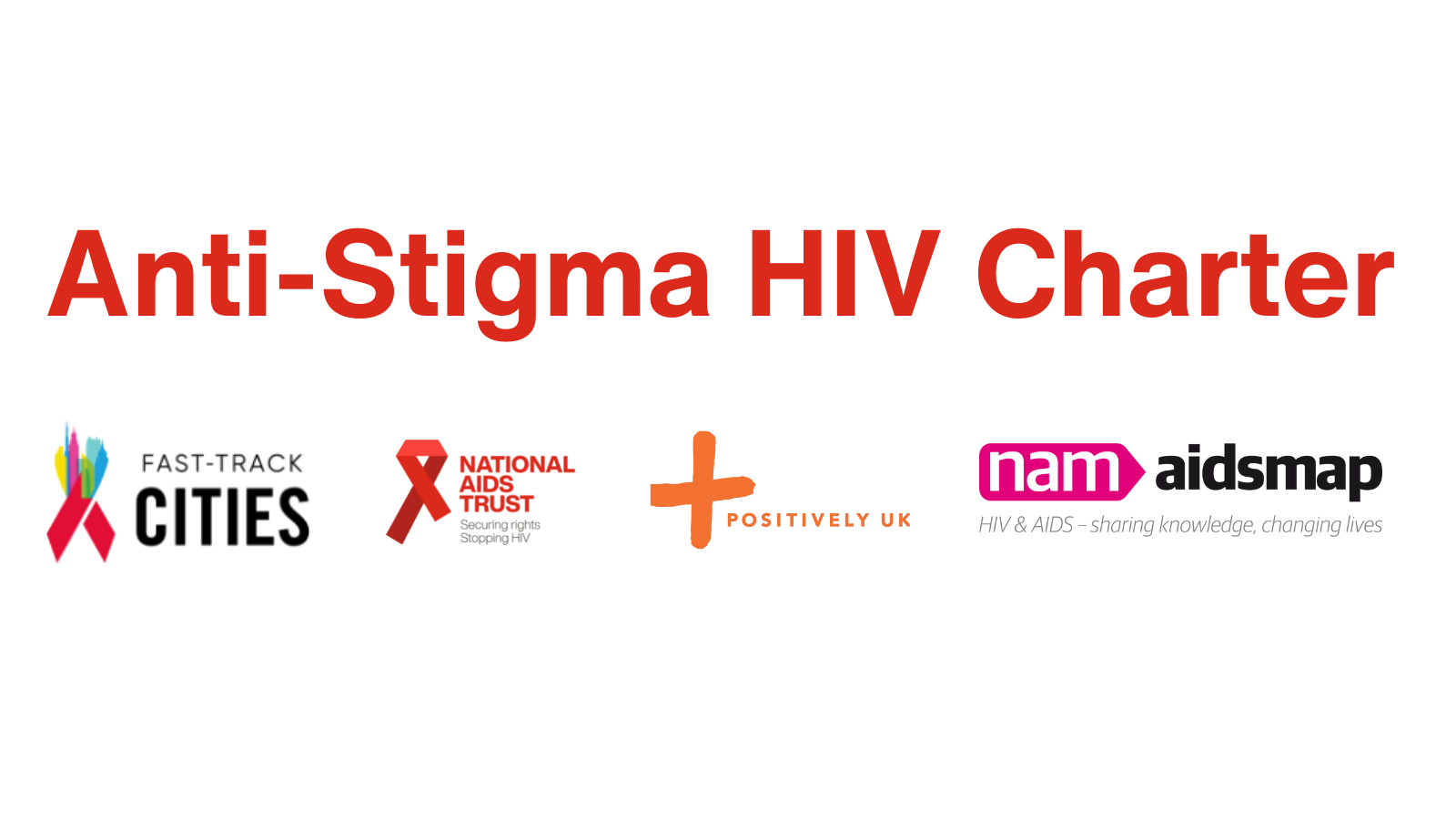 Fast-Track Cities London are excited to announce our new charity partners who will deliver London's first HIV anti-stigma charter, part of our work to tackle stigma and discrimination in the city.
After a rigorous procurement process by the Fast-Track Cities London hosts at the Royal Free NHS Foundation Trust, we have appointed a consortium consisting of National AIDS Trust, Positively UK and NAM aidsmap.
The new anti-stigma charter partnership will work with the HIV sector and the HIV ambassador programme, to deliver an educational charter that will tackle stigma and discrimination in frontline public services in London, as well as reaching out to tackle stigma in society.
Despite all the advances in clinical care, we know that for people living with HIV, life can be difficult because of stigma and discrimination. HIV stigma is often based on outdated ideas and made worse by discrimination in other areas like gender, sexuality or race. We know that in order to get us to zero new cases of HIV, zero preventable deaths and 100 per cent of people living well, we must fight stigma and discrimination.
In the 2021 National HIV public knowledge and attitudes survey commissioned by Fast-Track Cities London and delivered by NAT and BritainThinks found that:
Only a third of the public completely agree they have sympathy for all people living with HIV, regardless of how they got it
Only 1 in 5 people in London know that people in effective HIV treatment can't pass it on
83 per cent agree people with HIV often face negative judgement from others in society
People agree that stigma around HIV exists because of the link between HIV and behaviours considered taboo, like having sex without a condom or using intravenous drugs
Most of the public said they would be uncomfortable having a sexual relationship with someone living with HIV
Fast-Track Cities London Leadership Group wants public services to lead the way in visibly committing to being HIV-friendly and tackling stigma and discrimination in London.
The HIV friendly city charter will:
Increase knowledge about HIV,
improve attitudes towards people living with HIV,
tackle stigma and discrimination within organisations and cities, and
provide people living with HIV a way to report stigma and discrimination they experience in an organisation.
 Key objectives of the anti-stigma charter:
Work in partnership with the HIV voluntary sector, people living with HIV, the NHS, London Councils, public health organisations, the Mayor of London and Fast-Track Cities in the UK to devise a sustainable charter.
Host a charter for organisations to apply for accredited HIV friendly status with a programme delivering:
Training
HIV policies
Tools to report stigma and a staff survey on baseline knowledge and attitudes
Fast-Track Cities London is providing funding for three years to support the development of the HIV anti-stigma charter, find ways to embed the charter into public services in the city, and create a self-funding model for the future.
To find our more and register your interest in the HIV anti-stigma charter visit: www.nat.org.uk/anti-stigma-hiv-charter .