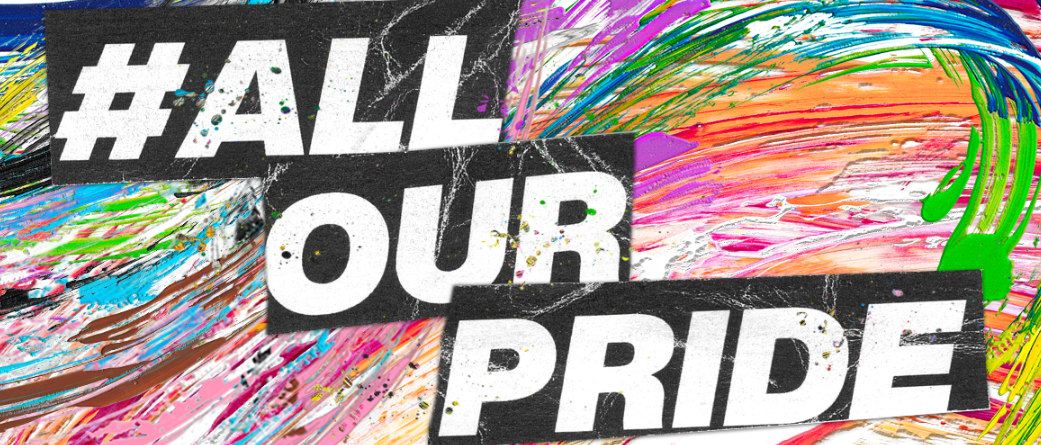 Fast-Track Cities London joins London's Pride parade to raise awareness of HIV
After 40 years since the first cases of HIV, only 1 in 5 Londoners know that people on HIV treatment cannot pass it on1.
Fast-Track Cities and its partner organisations, which include the Mayor of London, UKHSA, OHID, London Councils, the HIV voluntary sector and NHS England (London) to name a few, are attending Pride to share a message for all Londoners – getting tested means knowing your status and getting the treatment you need. For someone with HIV, regular treatment is vital.
Regular treatment lowers the amount of virus in the body to undetectable levels, which means there is zero risk of transmission to partners. In other words, undetectable equals untransmissible (U=U). However, many Londoners don't know this. Most people living in the UK with HIV are on effective treatment and virally supressed, which means they can't pass it on.
The National AIDS Trust survey commissioned by Fast-Track Cities shows that despite being one of the most progressive and diverse cities in the world, Londoners knowledge is sadly still based on outdated ideas, which causes unnecessary stigma and discrimination. This, in turn, stops people from getting tested, getting life-saving treatment and accessing support from the health and care and voluntary sector.
London's Fast-Track Cities initiative – part of a global movement to end new cases of HIV, deaths and stigma by 2030 – is joining this year's Pride parade alongside all of our LGBTQ+ community and everyone living with HIV.
London is leading the way in reducing new HIV infections and moving towards the HIV Commission's interim target of reaching an 80% reduction in transmissions in England by 2025, but we still have work to do.
Although the decline in new HIV diagnoses first made in England was steepest in gay and bisexual men in London, the LGBTQ+ population continues to be disproportionately impacted by HIV, with gay and bisexual men accounting for the highest percentage of new cases of HIV in the UK. Globally, transgender people, in particular trans women, are at higher risk of HIV.
Pride is an important event for London's LGBTQ+ communities, and has a huge reach, so it's an important opportunity to not only show our support, but to educate everyone on the importance of HIV testing and treatment. Ultimately, we hope that by increasing people's knowledge and understanding of HIV, it will help reduce the stigma and discrimination experienced by people living with HIV.
Tackling HIV stigma and discrimination is a key priority for Fast-Track Cities London over the coming year and getting to zero stigma by 2030 is a London wide ambition. Our float at Pride this year along with the supporting messages and activities will kick off our work to end HIV stigma in London.
Sadly:
1 in 8 people living with HIV have only disclosed their status in a healthcare setting
1 in 2 people living with HIV report mental health problems, twice the rate of the general public
1 in 4 people living with HIV worry about being gossiped about
1 in 10 people living with HIV avoid family or social gatherings
Only one third of Londoners know that medication exists (PrEP) to prevent someone getting HIV
Only one third of Londoners fully agree they have sympathy for all people living with HIV
Only 2 in 10 people correctly identify how HIV can, and cannot, be passed on
Professor Kevin Fenton, London regional director for public health and Co-Chair of Fast-Track Cities London said:
"London's Pride celebrations are a great opportunity to raise awareness about HIV, testing and treatment, whilst the government's HIV action plan commits us to achieving zero new HIV infections, AIDS and HIV-related deaths in England by 2030. I'm proud that London is leading the way nationally by reducing HIV transmission, improving access to care, and implementing London-wide opt-out HIV blood testing in our A&E departments. To realise these goals, we must reinforce and build upon the tools that got London here – scaling up testing, improving access to PrEP, getting as many people as possible on life-saving treatment and tackling inequalities throughout. I am committed to working with all Londoners and our Fast-Track Cities partners to achieve our ambitions and get our city to zero."
Tom Coffey OBE, Mayoral Health Advisor, said:
"I'm delighted that Fast-Track Cities London will be joining the Pride parade to raise awareness to hundreds of thousands of people about testing and treatment for HIV. London is on course to be the first city to prevent new HIV infections and we will continue to do all we can to end the transmission of HIV by 2030 and tackle the stigma associated with it."
Garry Brough, 52 from Camden, community representative for Fast-Track Cities London, said:
"Having grown up with the fear of HIV and lived with the virus for nearly 30 years, it is thrilling to be so close to achieving zero HIV-related transmissions and deaths in London. While getting to zero stigma may be harder, having opportunities like Pride London to share crucial information with the public are essential to bringing people up to date with the facts about life with HIV today. In my opinion, none are more important than the message of U=U (Undetectable = Untransmissable) – that effective treatment prevents HIV transmission."
Dr Chris Streather, medical director for the NHS in London said:
"This London Pride, we are renewing our commitment to combatting the stigma and discrimination that too often affects people with HIV. The NHS has effective treatment meaning that people with HIV can live a full life, unable to pass it on to others. Regular sexual health testing is important, and the NHS is here for everyone without judgement."
Notes to editor:
Stats all take from National AIDS Trust and Fast-Track Cities London national public knowledge and attitudes survey 2021 and Positive Voices survey (Public Health England 2017).
Fast-Track Cities London is a partnership between the Mayor of London, NHS England London Region, London Councils, Office for Health Improvement and Disparities, UK Health Security Agency, the voluntary sector, clinicians, academics and people living with HIV.
London aims to be the first city in the world to end new cases of HIV, stop preventable deaths, end stigma and discrimination and make sure people living with HIV have the best quality of life possible by 2030.
Read more about the Fast-Track Cities initiative in London here: https://fasttrackcities.london/