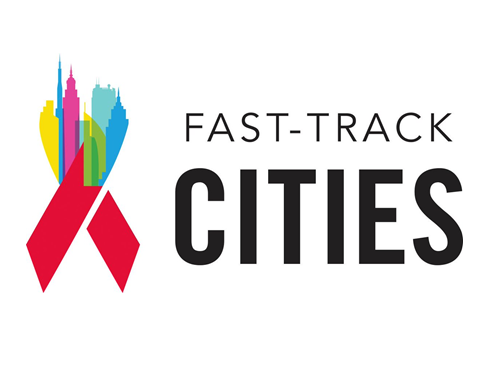 Black History Month 2020
A special big thank you to One Voice Network for partnering with us and to everyone who shared their work, thoughts, stories and who took part in the webinar at the end of October.
You can watch, read and listen to people's stories here.
Watch the webinar below:
Working with Fast-Track Cities London
The Fast-Track Cities London Leadership Group created a roadmap last year with the aim of supporting and amplifying London's work to get to: zero new cases of HIV, zero preventable deaths, zero stigma and 100% of people living well with HIV by 2030.
In addition to the work we are already committed to, London's Leadership Group also wants to remain responsive to new opportunities as they come up.
If you are planning work which will directly contribute to the Fast-Track Cities getting to zero goals on our roadmap, and are happy to work in partnership, get in touch to find out more by emailing hlp.londonftci@nhs.net.
HIV community rep needed
A community representative has had to step down from one of our subgroups and we need to find a replacement.
Are you tuned into what is happening in the HIV sector, interested in good communications and passionate about engaging with other people living with HIV? Then you could be the person we are looking for to become our new HIV community representative on the Fast-Track Cities London communications and engagement subgroup.
The communications and engagement subgroup meets (online at the moment) every three/four weeks, this role will be for 12 months and expenses will be paid.
Email hlp.londonftci@nhs.net for a recruitment pack.
UK and Ireland join together to discuss getting to zero
Tomorrow the UK and Ireland will come together for their second annual workshop to look at the following topics:
Latest insight data from Public Health England
Models of care and the impact on HIV during the COVID-19 pandemic
City case-studies
Strategies to find the undiagnosed
The HIV sector: surviving and thriving
How can cities work together
The role of IAPAC – what support is available to member cities
How to keep momentum in the midst of a pandemic
There are limited places left so please get in touch if you would like one of the last few spaces.
Subscribe now and share the love…
If you subscribe to this update already, great, as you were! However, please also forward it to friends and colleagues you think should know what London is aiming to do together to get to zero. If you haven't already, please subscribe here: http://bit.ly/2TV4ADx
Get in touch, keep up to date…
If you have any questions about Fast-Track Cities London email us at hlp.londonftci@nhs.net.
Keep up to date with us on Twitter @LondonFTCI, on Facebook at Fast-Track Cities London and on Instagram @fasttrackcitiesldn