Stay and play
Supporting pregnant women and young mothers who are living with HIV
Led by METRO Charity, a voluntary sector organisation that wants to see diversity celebrated, difference respected and valued, and where optimum health and wellbeing for all is a collective goal, it also involves King's College Hospital NHS Foundation Trust.
Mothers with young children often feel isolated, struggle to stay on their treatment plans and can lose touch with services, especially those from black, Asian or minority ethnic communities.

We facilitate social groups, in-person and online, for Mum's who are living with HIV and have children under 5.

We want to help build up the mothers' social connections to help combat their feelings isolation, and encourage them to engage with their treatment so they can stay well and improve their quality of life.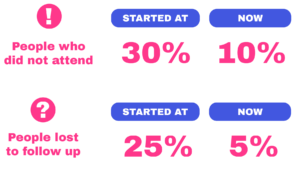 To find out more, visit our website: https://metrocharity.org.uk/